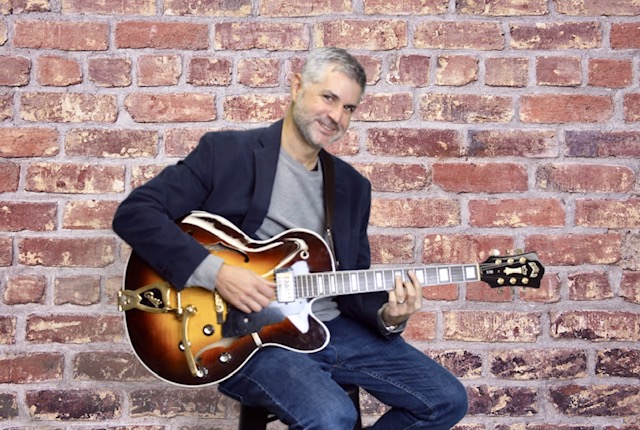 Jay Sweet attended Berklee College of Music and studied Bass Performance and Composition with several fine instructors including Whit Browne (bassist with Dizzy Gillespie, and Oscar Peterson) and John Lockwood (bassist with Joe Henderson and Freddie Hubbard.) After receiving his degree from Berklee, Sweet continued his education by attending Rutgers-Newark University where he received his Masters in Jazz History and Research. During his time as a Rutgers student, he was awarded the Benny Carter Jazz Research Award for his extensive research on bassist Ray Brown.
As an educator Jay Sweet has taught Jazz History, American Music Traditions, Classical Music History, History of Rock. Music Theory, Music Appreciation and Private Instruction at Monmouth University, Rutgers-Newark University and Middlesex College. He is also the founder and director of Sweet Music Academy in Howell, NJ. Since 2004 his award winning studios and staff have trained well over 3000 music students. Many of his students have enjoyed successful careers in music.
As a bassist and guitarist Jay Sweet has performed in nearly every venue, including concert halls, jazz clubs, theaters, cruise ships, recording studios, television and radio. He has been featured on numerous recordings and has shared the stage with several famed musicians including Ted Curson (Blue Note Recording Artist), Vitali Imereli (violin virtuoso) and Ed Jurdi (Band of Heathens.) Sweet has also released four acclaimed albums as a leader and has written music for television and film. Currently Jay Sweet continues to teach at Monmouth University and at Sweet Music Academy. He also works frequently as a member of the Platinum Soul Band and as a freelance musician.